Regular price
$159.99 USD
Regular price
$219.99 USD
Sale price
$159.99 USD
Unit price
per
Sale
Sold out
Say Hello To Visibly Younger, Firmer & Brighter Looking Skin
As we age, our skin loses its firmness and elasticity which not only leads to wrinkles and fine lines but a drab and bland complexion as well – we're here to change that for good! 
This LED therapy face care mask is made to give your skin the Care and Support It Needs to Enhance Its Texture, Brighten Skin Tone, and Promote Skin Firmness for Youthful and Smooth Skin.
This LED light skin treatment mask lets you enjoy the benefits of Professional Light Therapy of salons and spas in the comfort of your home to achieve the Vibrant and Youthful Skin you've always wanted.
Clinically Proven & Works At A Cellular Level
By using utilizes 7 Wavelengths of Therapeutic Light, this skin care LED face mask gives your skin the Luxurious Care and Pampering its been craving. It's Suitable for All Skin Types and uses No Chemicals or Harsh Materials to make sure you can use it safely daily.
This LED skin therapy skincare device features 7 Light Colors that result in Youthful-Looking Skin That Lasts. This combination of lights aids In Diminishing Hyperpigmentation and Promoting Collagen along with Tightening Loose Skin and reducing blemishes/acne for Elastic, Firm, and Smoother Skin.
7 Colors For All In One Skin Care
RED LIGHT (630nm)– Boosts the production of collagen and elastin to protect the skin from external factors and slow down premature aging.
GREEN LIGHT (520nm)– Fights redness, reduces hyperpigmentation, promotes a balanced skin tone and supports lymphatic drainage, etc.
BLUE LIGHT (470nm)– Balances the skin and eliminates acne-causing bacteria to clarify the skin along with helping repair skin without scarring.
YELLOW LIGHT (590nm)– Penetrates only the top layer of skin to reduce wrinkles, fine lines, promote immunity, and more for gentle skin care.
WHITE LIGHT: Reduces the visibility of fine lines and restores skin elasticity to prevent sagging skin along with promoting a brighter complexion.
PURPLE LIGHT: Combines the healing and skin care benefits of red and blue light to promote clearer and youthful skin while repairing it.
TEAL LIGHT: Combination of blue and green light that enhances cellular energy and promotes healthy metabolism.
Numerous studies have demonstrated the positive effects LED light therapy provides as a mechanism for LLLT has on the body's own natural recovery by speeding up cellular metabolic activity. The LED lights in the HIME SAMA Mask help to aid the recovery process via exposure of the skin particularly if the skin in the area is damaged.
More convenient and economic than get a light therapy treatment in salon. Results from 760,00 customers aged 25 to 64 shows there is 81.3% sturbborn acne alleviated and pore size reduction in 4 weeks, 35% dark spots fading away and whitening about 1 months, as well as 32% wrinkles reduction and more even skin stone about 2 months.
Package Includes:
Facial & Neck Mask X 1 (with box)
Remote Control X 1
Power Cord X 1
Full English User Manual X 1
Shipping & Returns

Free Shipping

Backed by a 2-year manufacturer's warranty
Everyday Use Can Help

Stimulate collagen production for smooth and supple skin
Slow down melanin formation for a youthful glow
Fight acne, reduce dark spots, fine lines, and much more
Increase moisture absorption so you look refreshed all-day
Increase blood circulation and brighten up the skin
Promote skin elasticity and softness so it feels as good as it looks

Take Care of Your Skin Now To Maintain It's Youthful Charm Later!
Share
View full details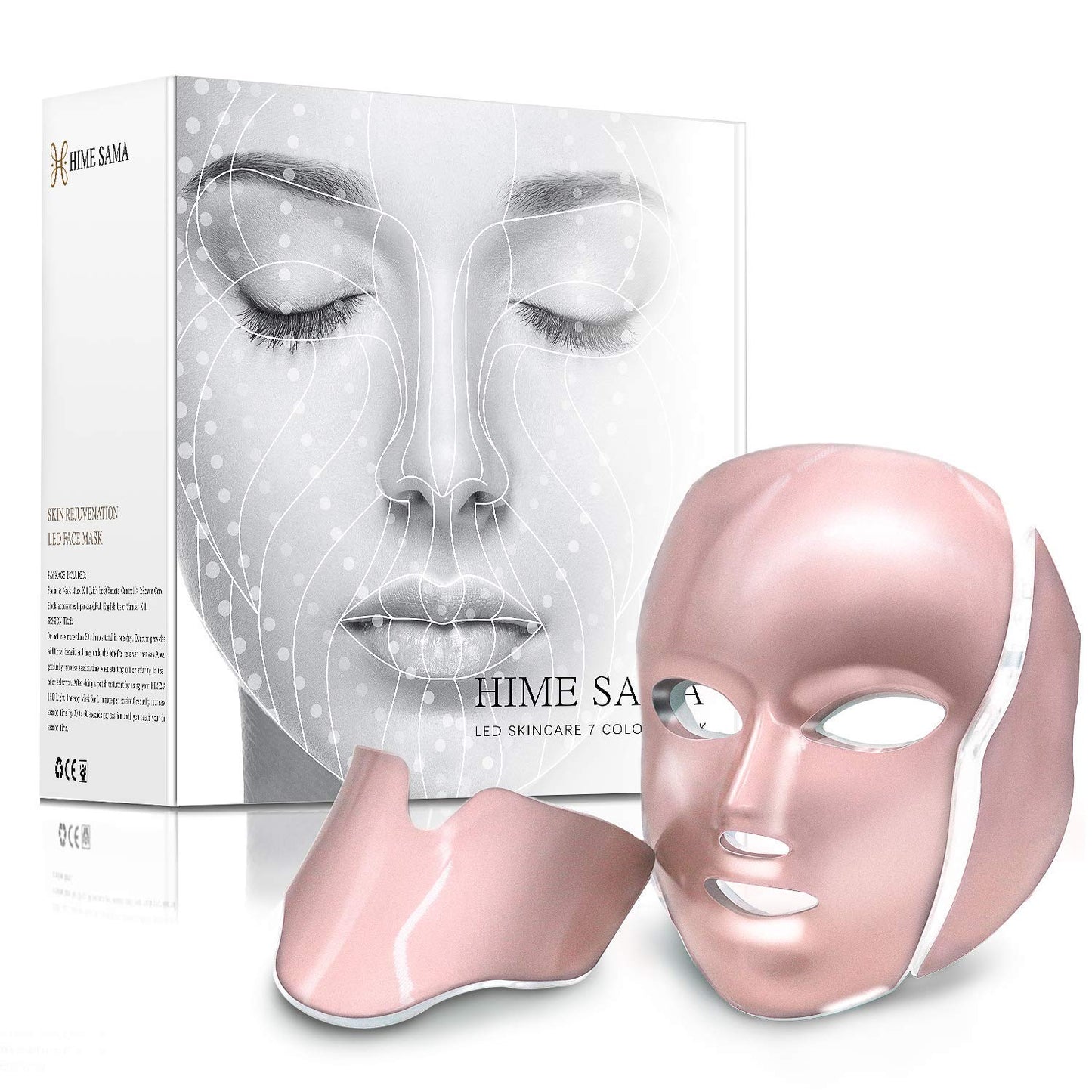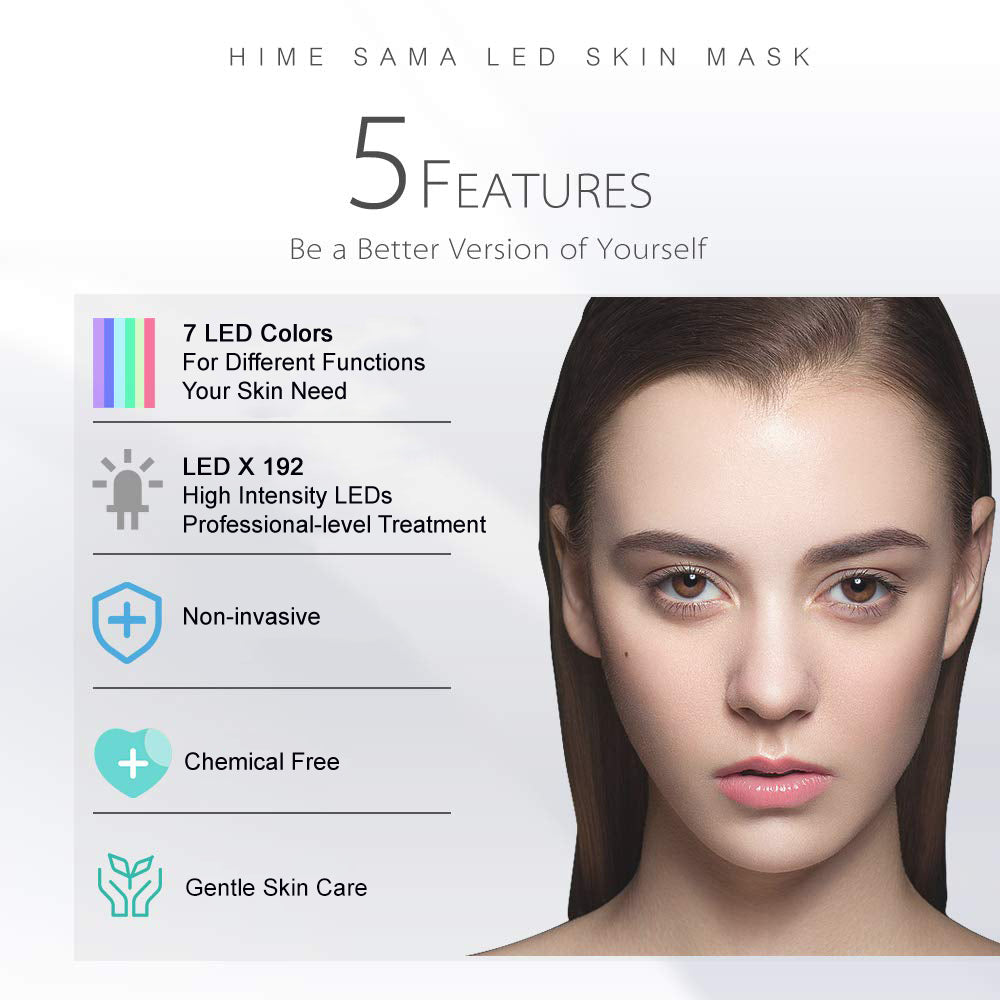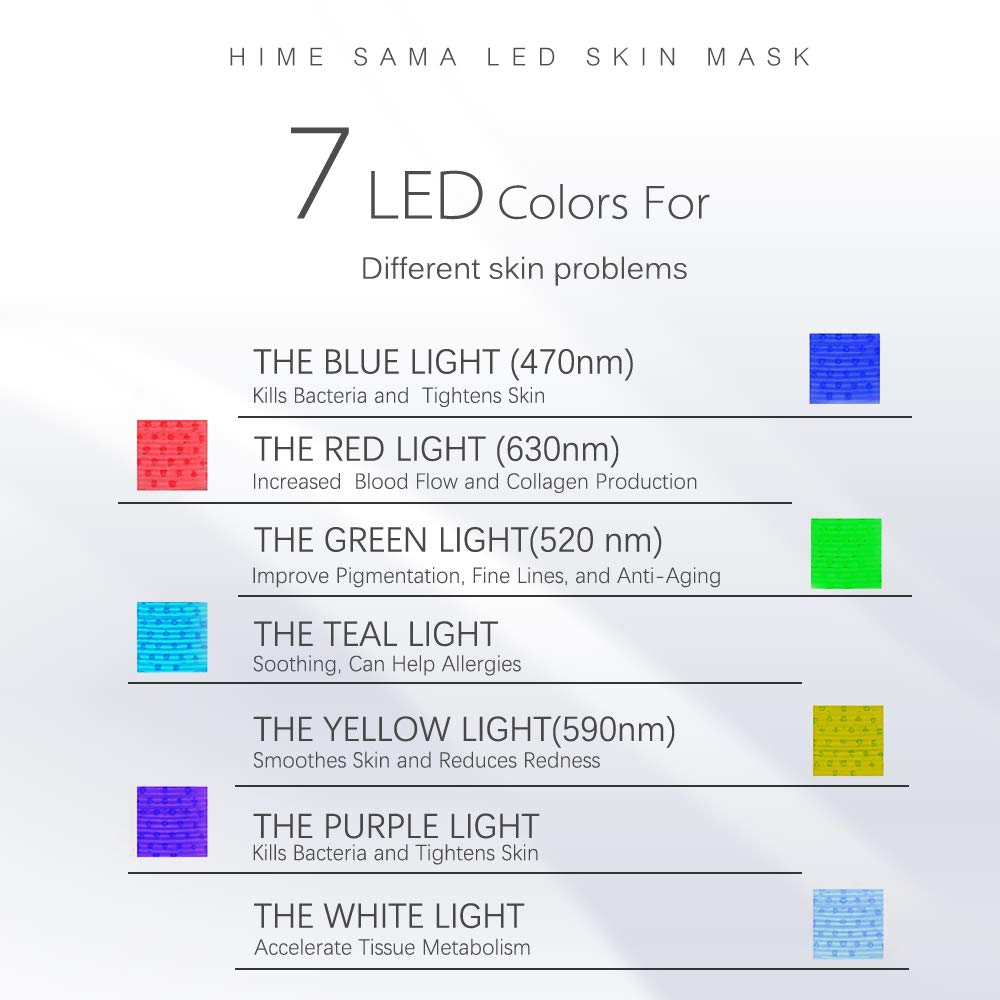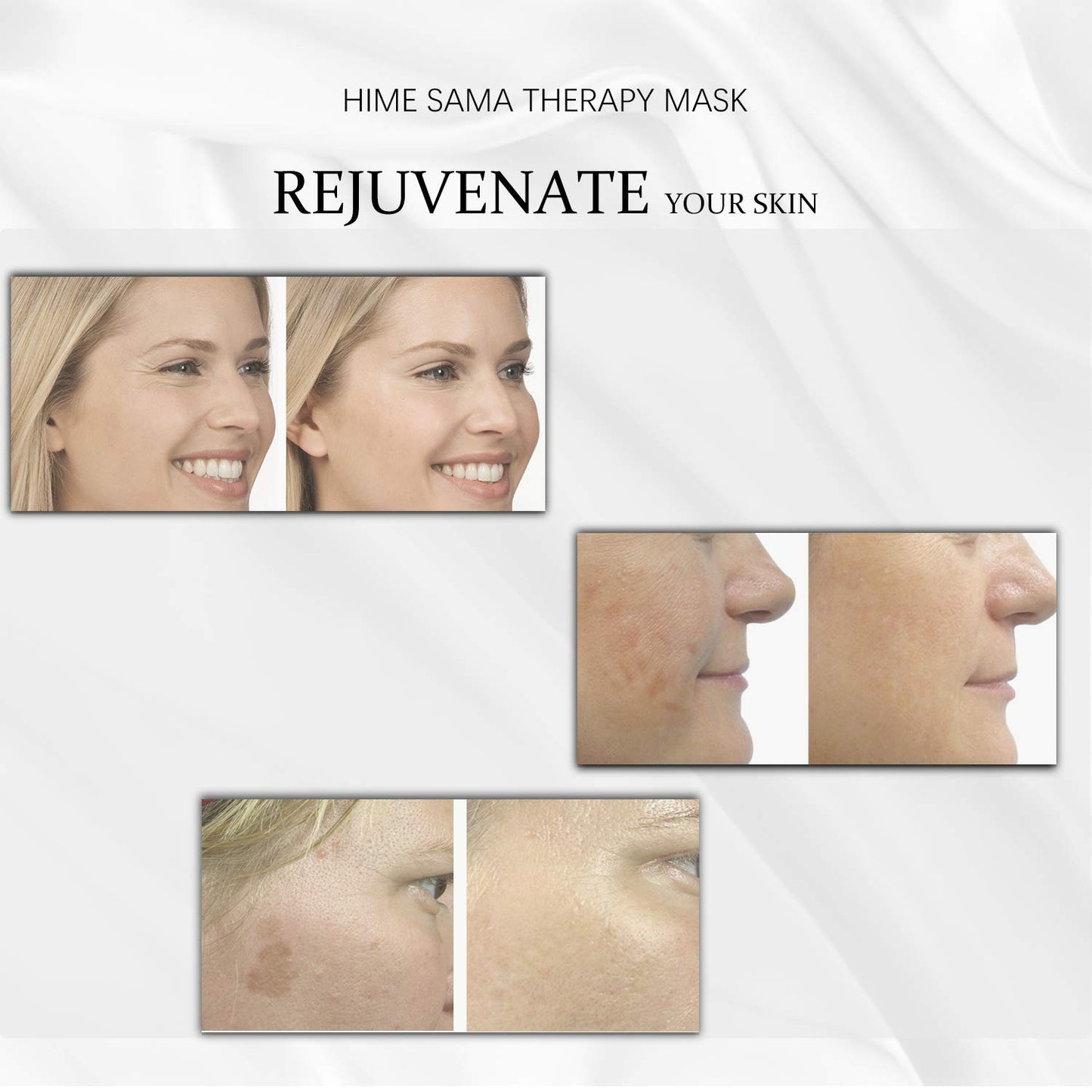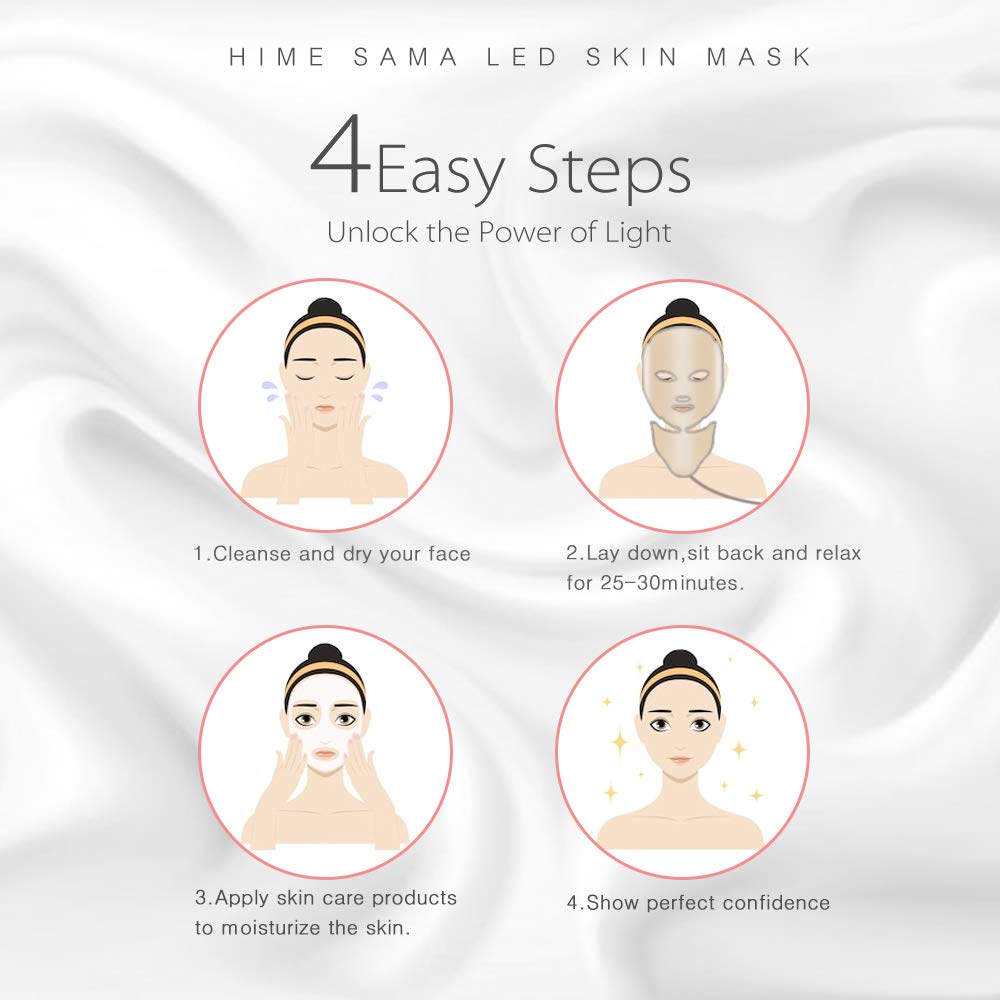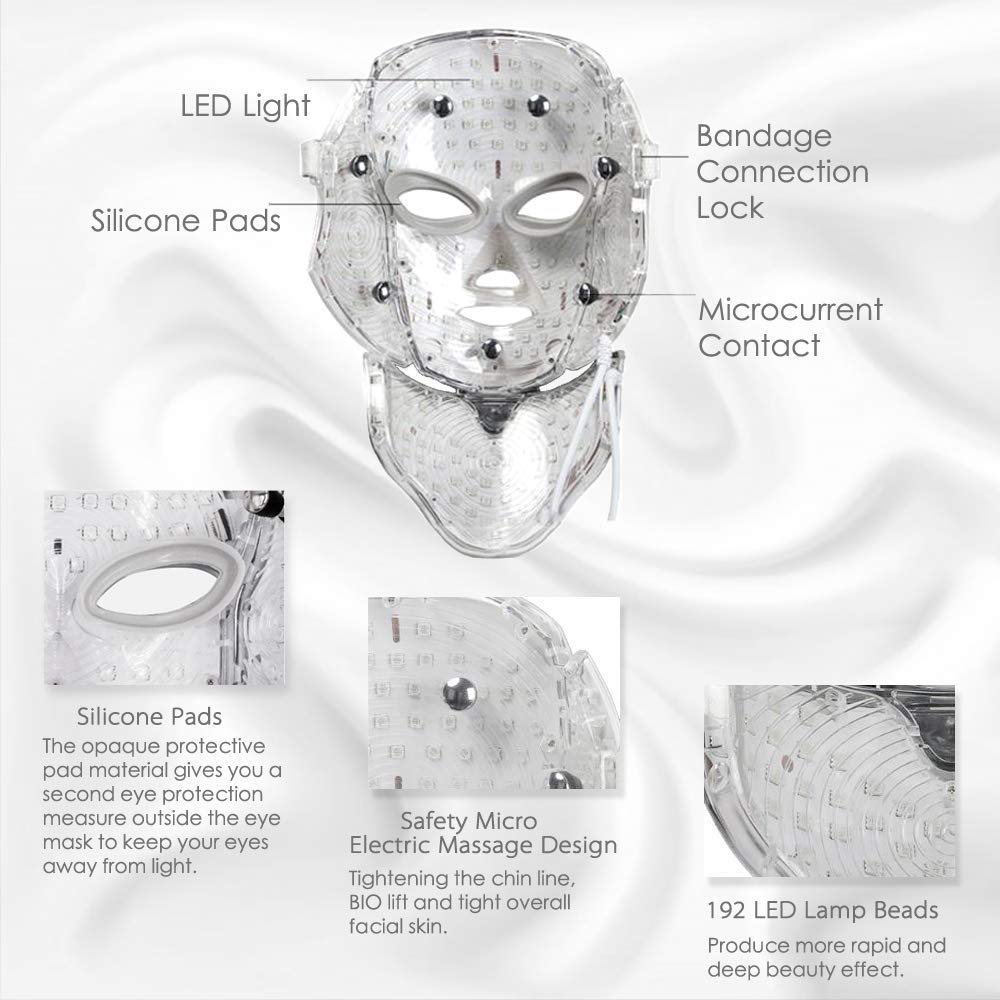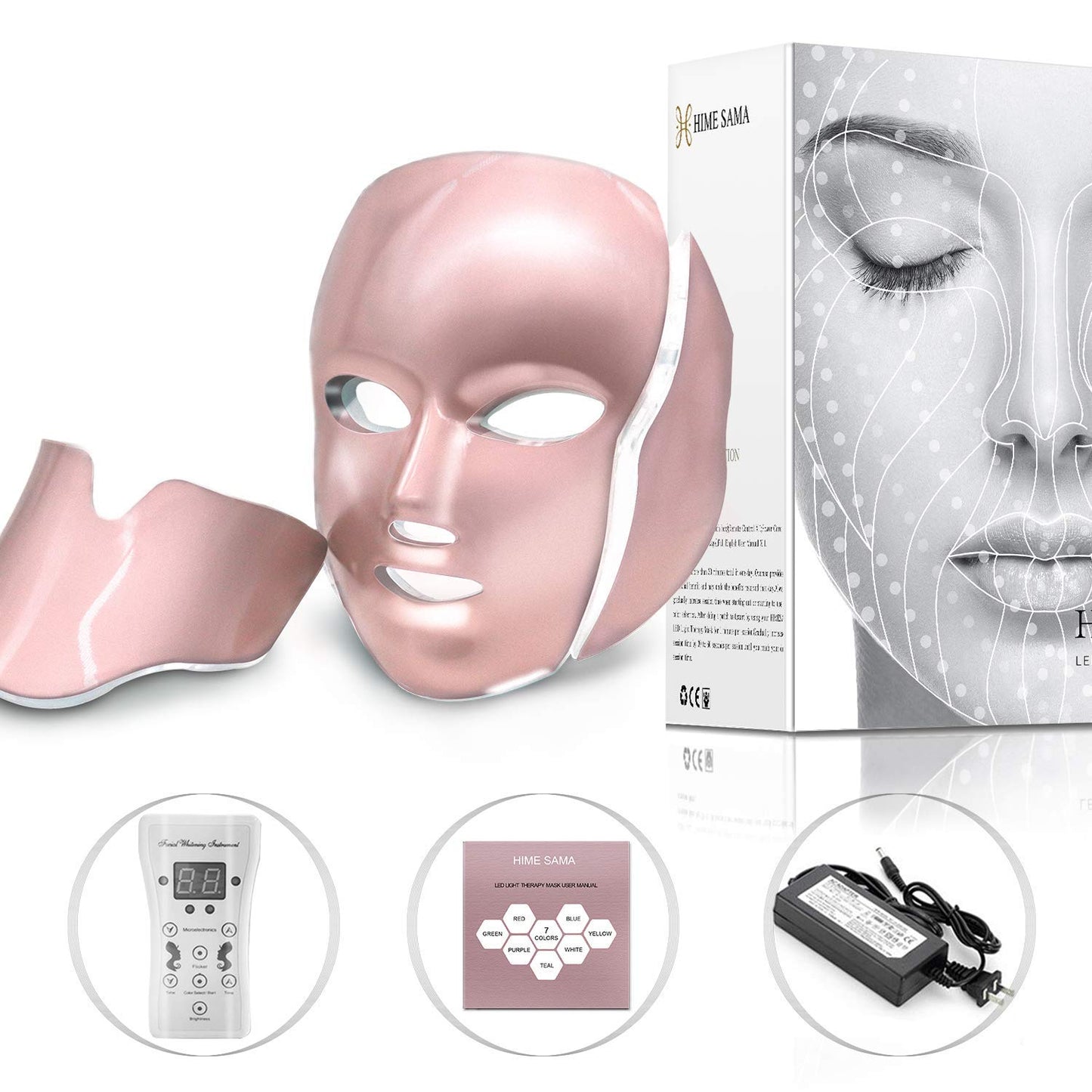 Frequently Asked Questions
How does LED light therapy work?

LEDs offer a mechanism for low-level light therapy (LLLT) or "photo biostimulation," also known as "light therapy." The effects of phototherapy and LLLT are photochemical. When the correct irradiance and wavelength are used, the photons of light energy generated by the LED light source are absorbed by selected chromophores in the tissue of skin cells, thereby improving the metabolism of cells and promoting the proliferation of healthy cells.
Are LED face masks safe?

Yes. Since they're non-invasive and don't emit UV light – as long as you follow the instructions and use them for the recommended amounts of time only.
What benefits can LED light therapy provide?

Smooths fine lines and wrinkles
Reduces inflammation
Improves acne scars
Prevents breakouts by killing the acne-causing bacteria
Promotes circulation
Stimulates collagen production
Brightens skin