Regular price
$20.99 USD
Sale price
$15.99 USD
Unit price
per
Sale
Sold out
Wrinkle Problem?
We've got you covered. DOKONIMO helps you get rid of blemishes.
DOKONIMO Face Lift Tape can be used on a variety of face types, whether you have edema or have a lot of flesh or have double jaws and masseter muscles.
DOKONIMO Face Lift Tape is designed to instantly lift sagging skin on the face. Effectively enhances and tightens the face, thins the chin and face, and creates a V-shaped face.
Product features:
Invisible: The thickness is only 0.02mm

Skin-friendly, anti-allergic material.

Waterproof, sweat and oil.

Breathable, pores to breathe freely.

Safe, physical liftin

Five parts of this facelift tape can be used

Improve jaw line

improve double chin

Improve neck wrinkles

Improve a sagging face

Improve fine lines around the eyes.




It works better if you can let your hair down after use.

If you attend important occasions such as friends wedding, graduation, engagement, you can use it to get rid of small embarrassment and make you appear in the most elegant state in front of everyone.
Before and after use
Just stick one end of the tape on our face skin, lift our skin to the suitable position and stick the other end on our skin to get instant results.
It can effectively solve various facial problems in 30s and give you an incomparably youthful and delicate look.
95% of consumers who have performed excellently.
Get started now !
Instant lift, stays on all day.
High-quality anti-allergic material, natural security, moderate without stimulating. Full of elasticity, breathable, waterproof. Keep the makeup for 8 hours. After lifting, the effect is immediate. Keep the makeup for 6-8 hours.
Attention:
If you have sensitive skin, it is recommended to test on your wrist before use
When you use this product for the first time, please stick it for 1-2 hours. If there is no allergic phenomenon, you can extend the application time.
Because high-intensity pulling irritates the skin and may cause skin injury, please lift moderately.
Since direct tearing will irritate the skin products, please use the cleansing oil to gently remove it!
How to use ?
Please refer to the diagram in the user manual
Wipe clean with oil-free lotion before use

Select the part to paste, paste 1 first.

Press 1, at the same time lift the skin, and after tightening, paste 2.

Press 1 and 2 for 3 seconds.

Remove the protective film with the blue arrow from 1 and 2

Appropriate lifting becomes natural and beautiful
Shipping & Returns

Free Shipping

Backed by a 2-year manufacturer's warranty
Everyday Use Can Help

Stimulate collagen production for smooth and supple skin
Slow down melanin formation for a youthful glow
Fight acne, reduce dark spots, fine lines, and much more
Increase moisture absorption so you look refreshed all-day
Increase blood circulation and brighten up the skin
Promote skin elasticity and softness so it feels as good as it looks

Take Care of Your Skin Now To Maintain It's Youthful Charm Later!
Share
View full details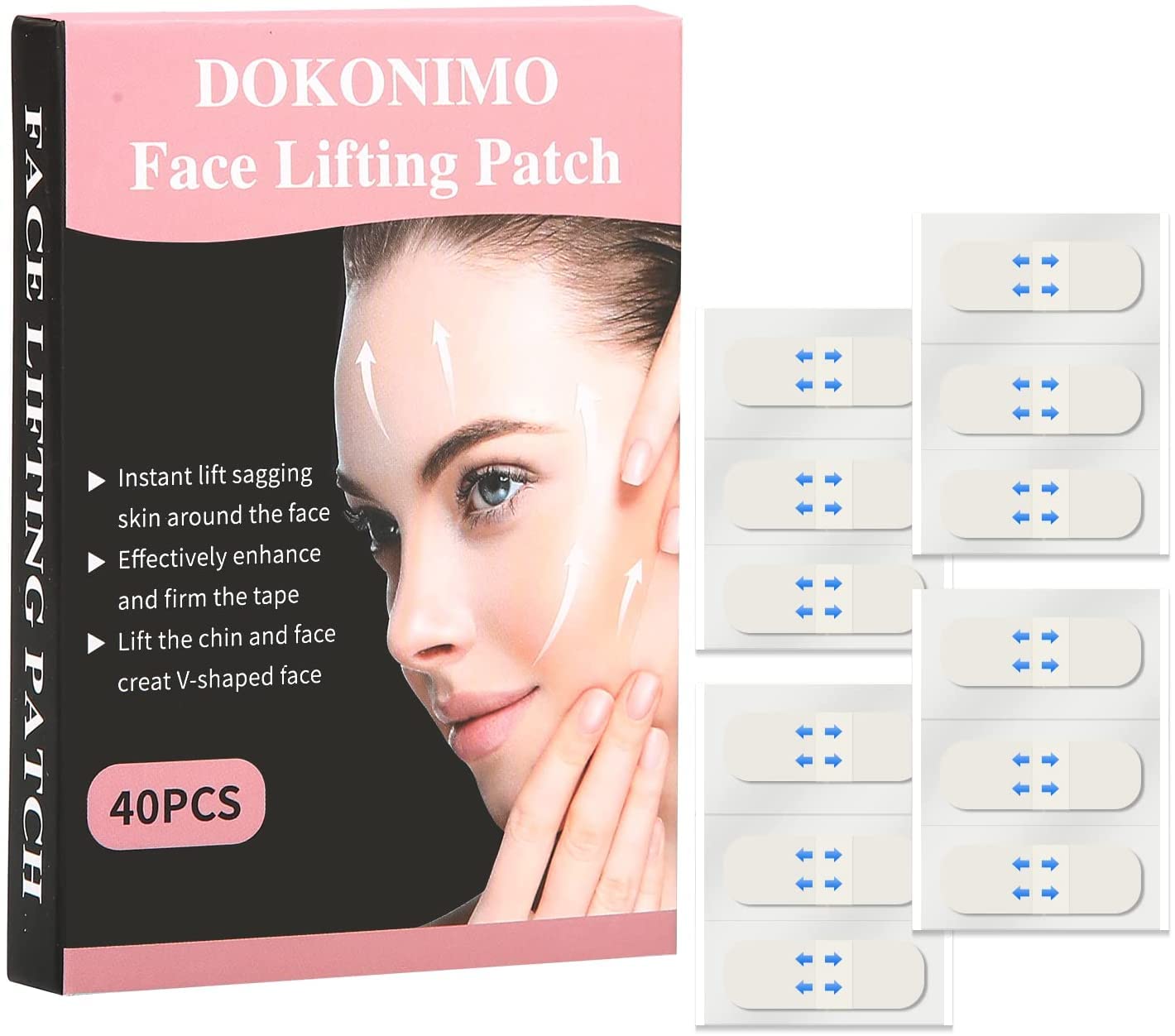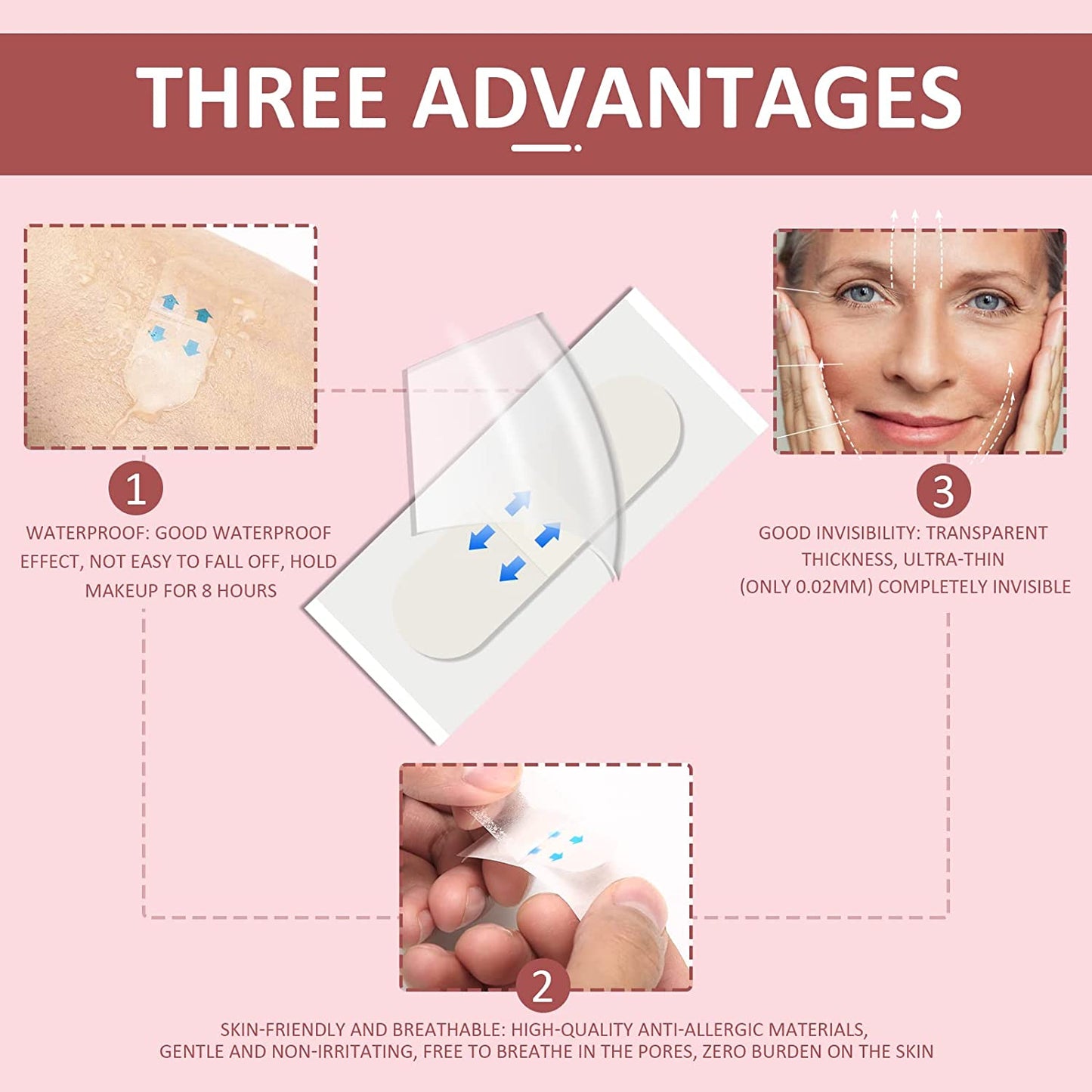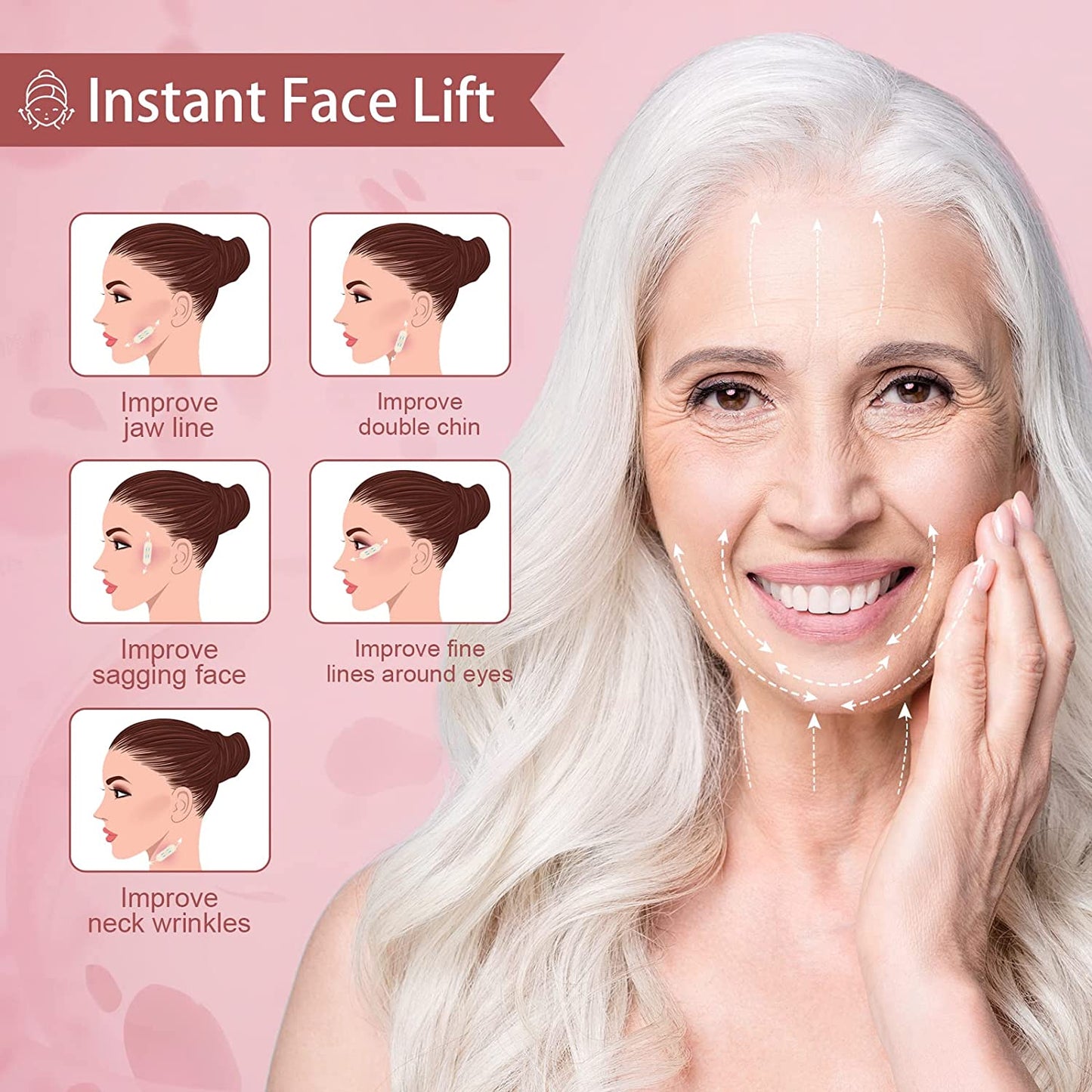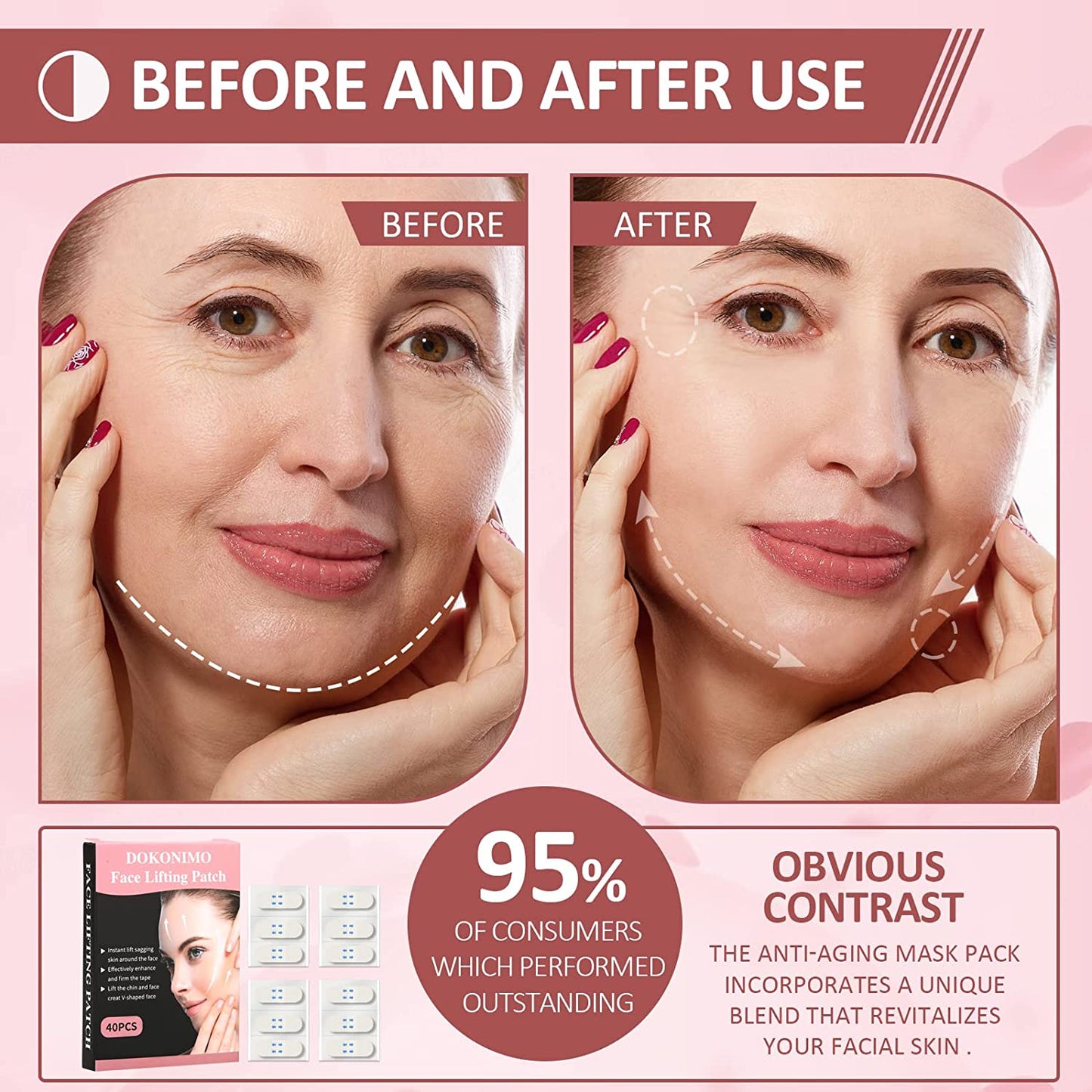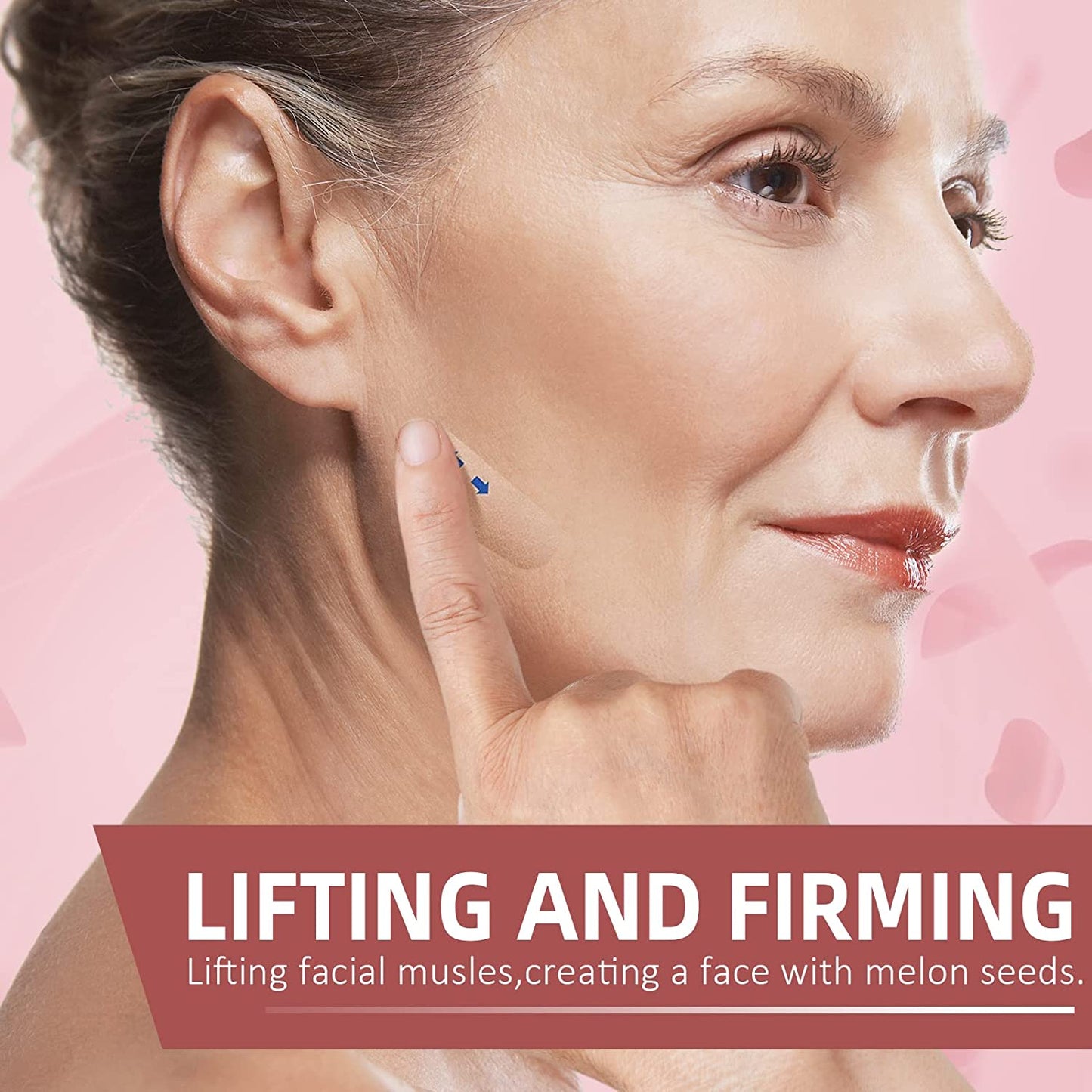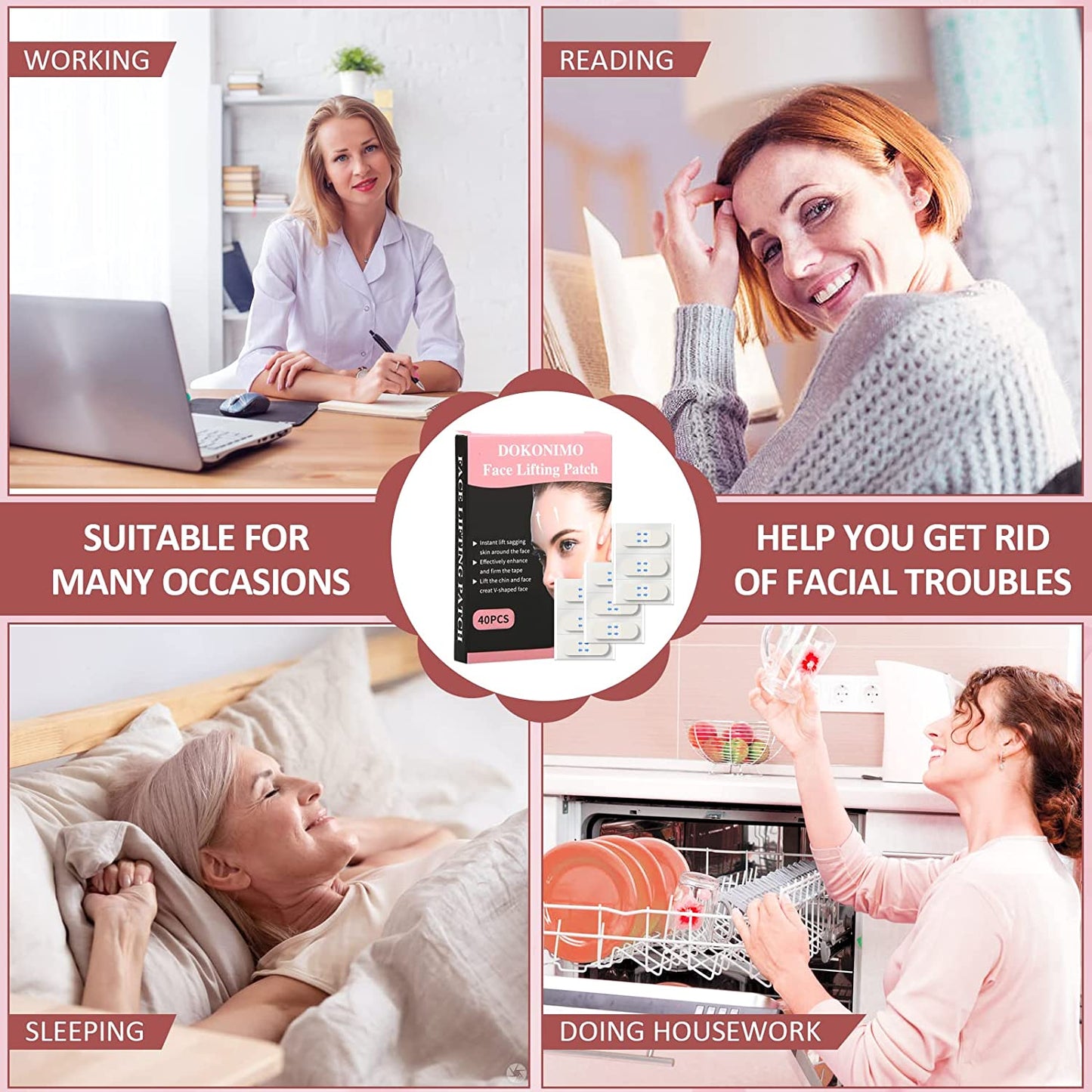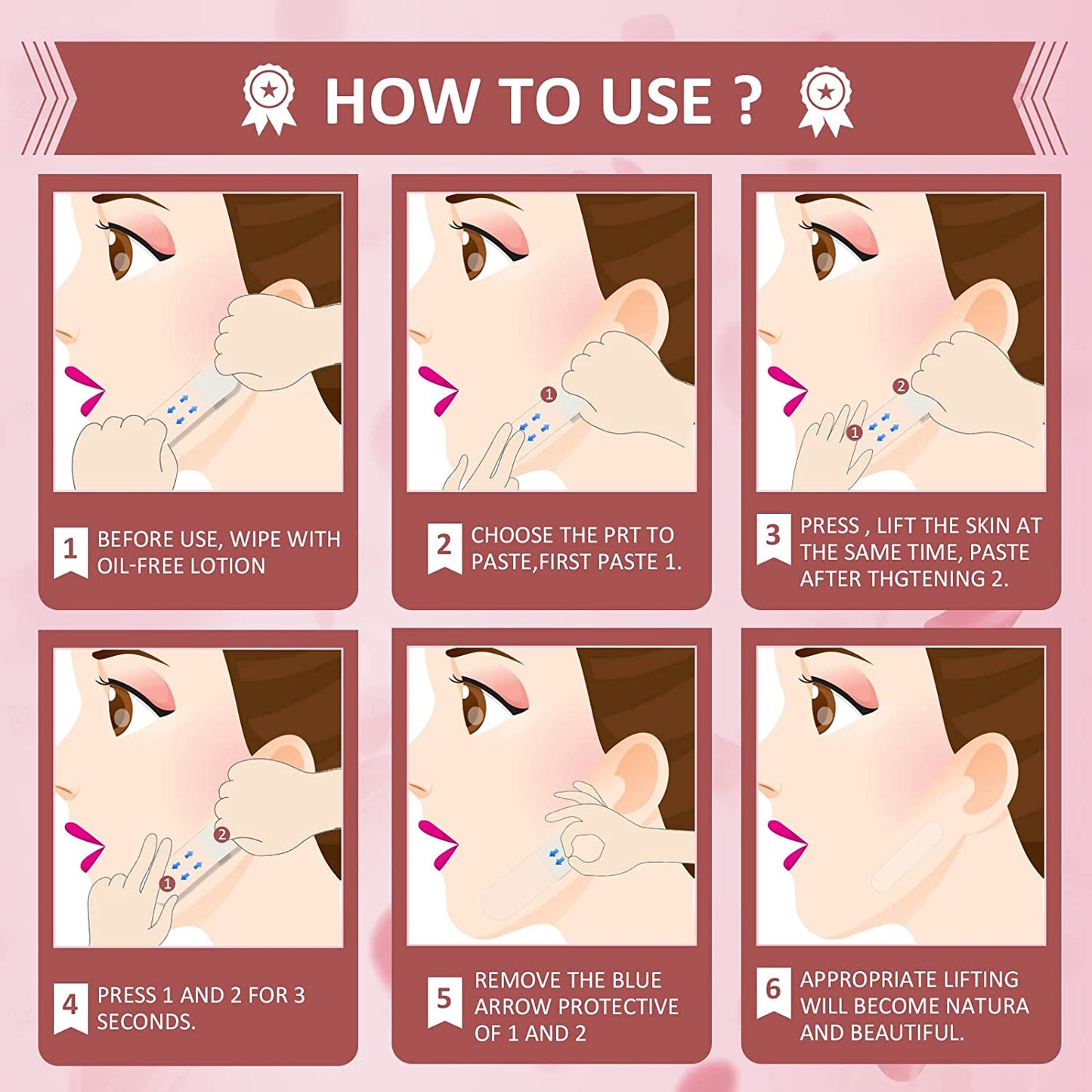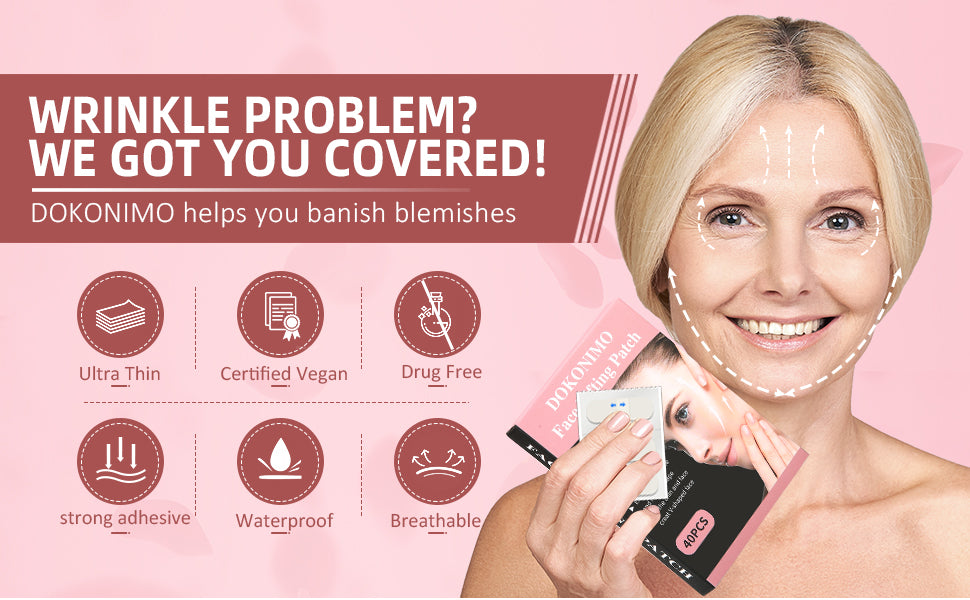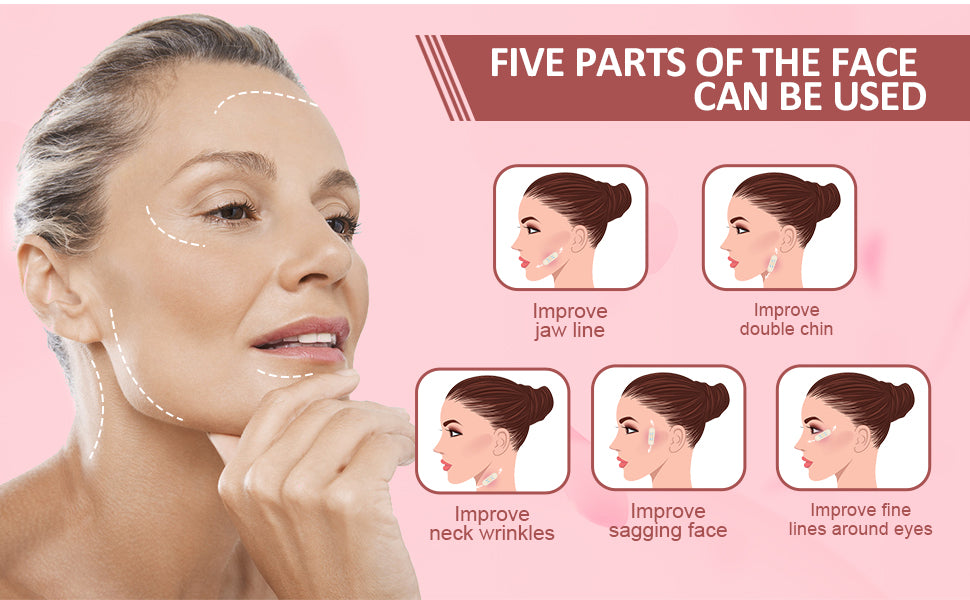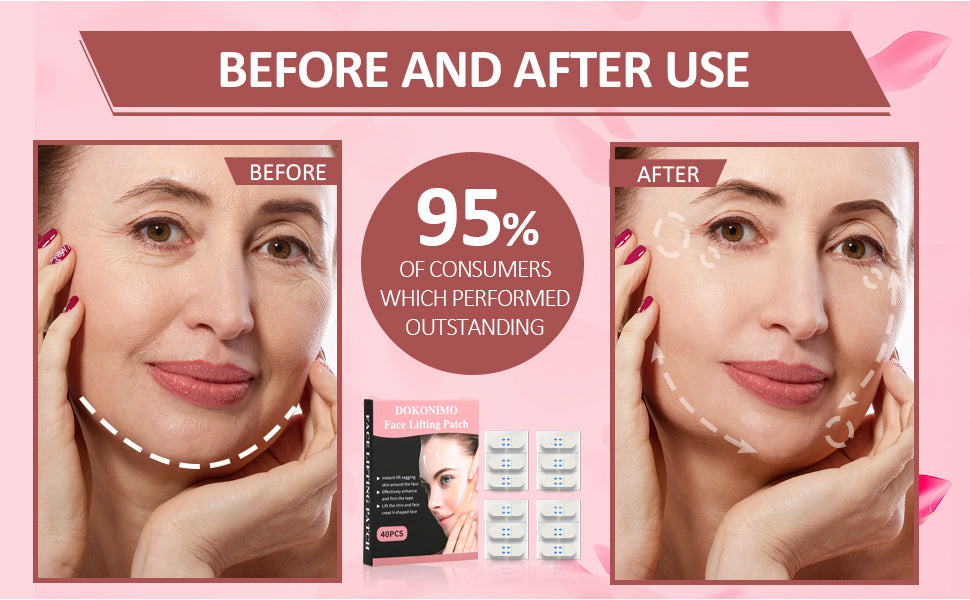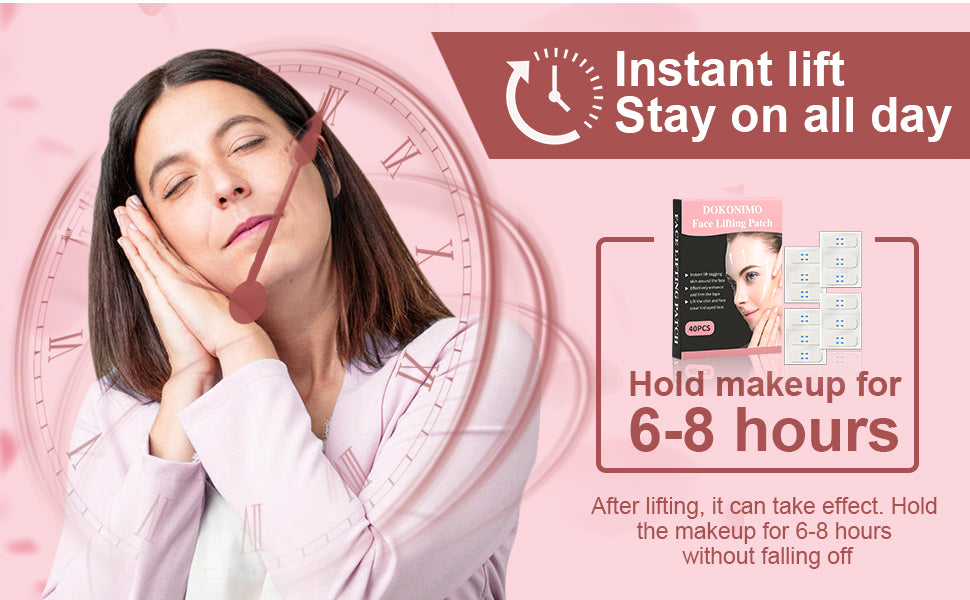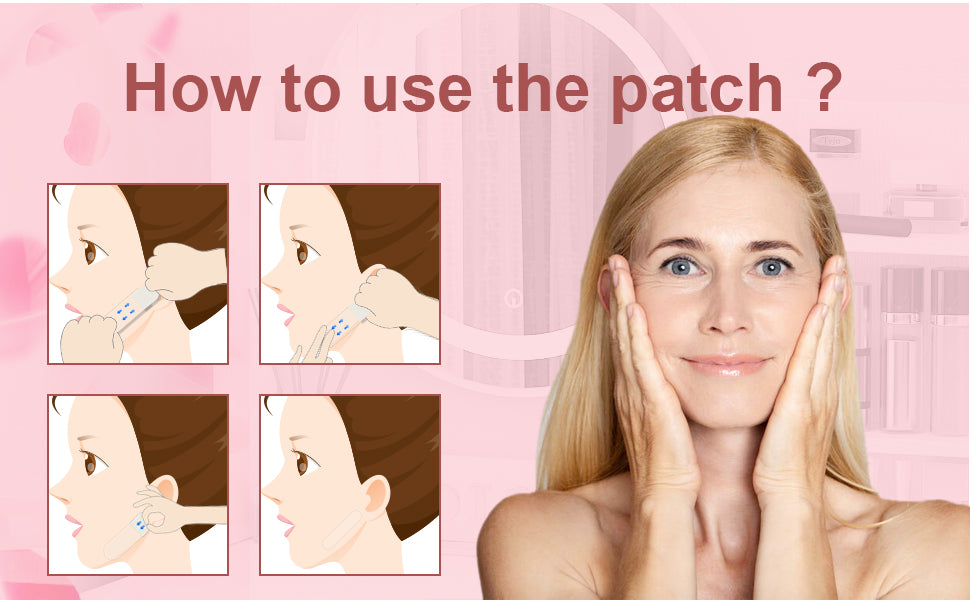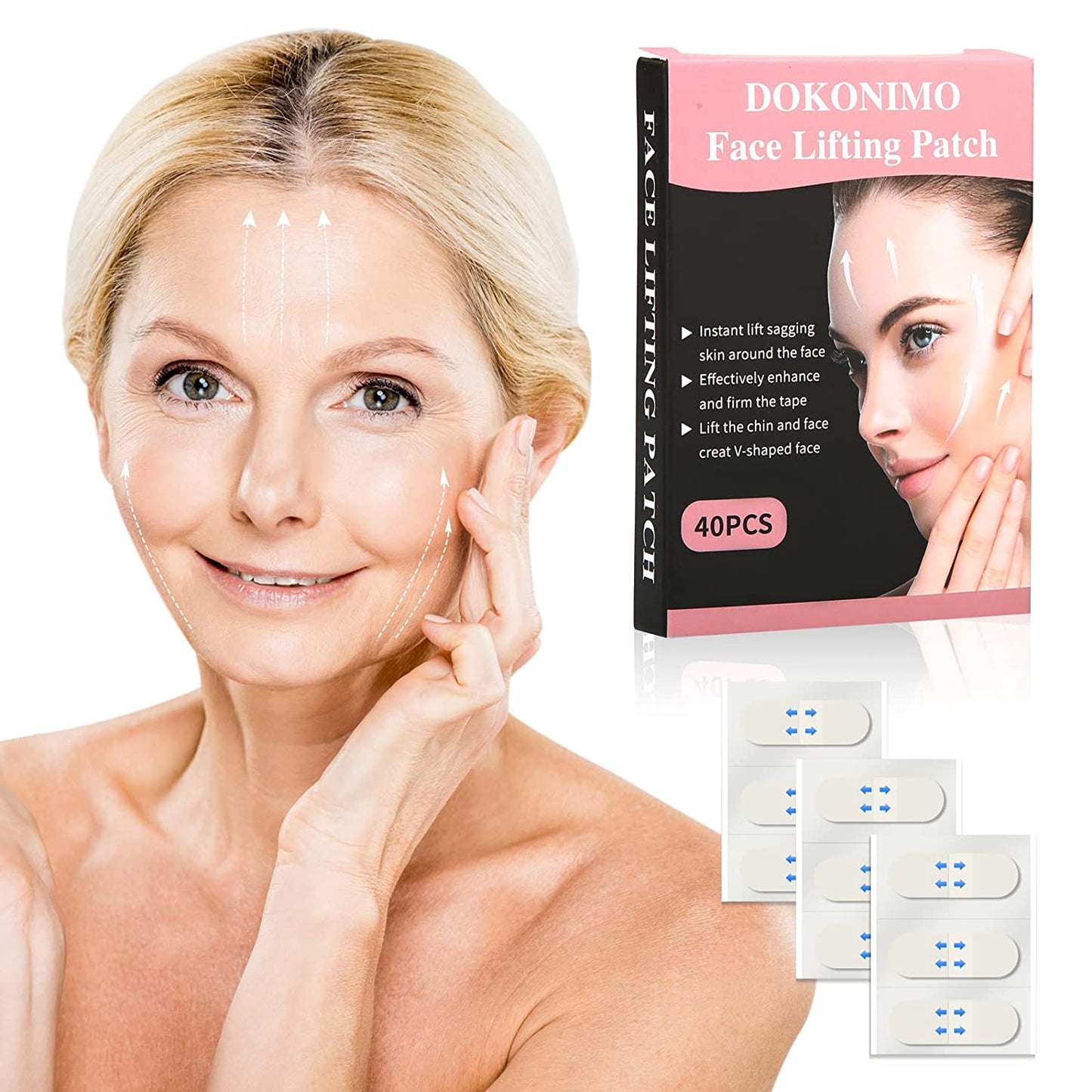 Frequently Asked Questions
How does LED light therapy work?

LEDs offer a mechanism for low-level light therapy (LLLT) or "photo biostimulation," also known as "light therapy." The effects of phototherapy and LLLT are photochemical. When the correct irradiance and wavelength are used, the photons of light energy generated by the LED light source are absorbed by selected chromophores in the tissue of skin cells, thereby improving the metabolism of cells and promoting the proliferation of healthy cells.
Are LED face masks safe?

Yes. Since they're non-invasive and don't emit UV light – as long as you follow the instructions and use them for the recommended amounts of time only.
What benefits can LED light therapy provide?

Smooths fine lines and wrinkles
Reduces inflammation
Improves acne scars
Prevents breakouts by killing the acne-causing bacteria
Promotes circulation
Stimulates collagen production
Brightens skin